ThinkPad755CDV(9545-GFL)
CPU
Intel Pentium-75MHz
VIDEO
Western Digital WD90C24A2/1MB
LCD
10.4inch/TFT
Max.RAM
40MB(8MB of Internal)
HDD
1.2GB(EIDE)
Modem/Sound
Mwave
Interfaces:
1 Serial, 1 pararell, Joystick/MIDI, Port replicator, FDD, PCMCIA(2-type2),RJ-11, AUX, Headset, Video in/out
There may be no drivers on web sites.

I think progresses in technology depend on needs of market. For example, the sensual scandal of an actress accelerated the innovation of infrastructure of internet in Korea.
But all of the progresses aren't certified future. Some make the trend, but some made legend and fad away to the past....I think ThinkPad755CDV is one of the legends.
IBM is (was?) edge company, and is very sensitive to the needs on PC users of business. ThinkPad755CDV was also developed for the users who wanted to use notebook PC for a presantation using overhead projector(OHP).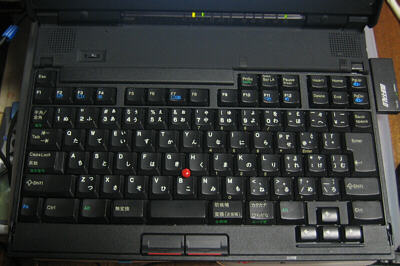 TP755CDV's keyboard.
ThinkPad 7xx series are the flagship models of them, and had been developed for enterprise use more than personal use. So the touch of its keyboard is good and easy to operate.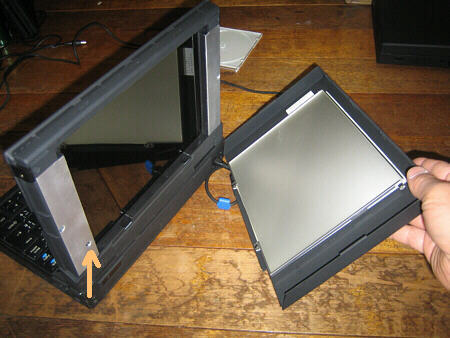 ThinkPad755CDV's LCD panel cover can be removed. When it's removed, the back light of LCD is turned off.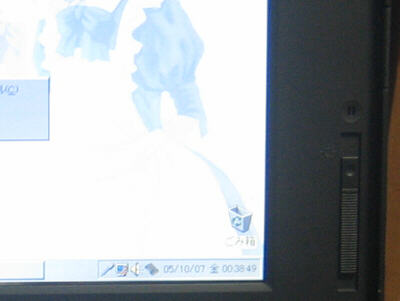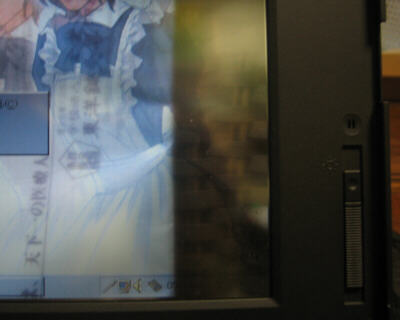 Like pictures above, reflectional panel of LCD can be removed and the panel become translucent. So ThinkPad755CDV can be used as a presentation tool to set it on OHP.

IBM in town
My ThinkPads